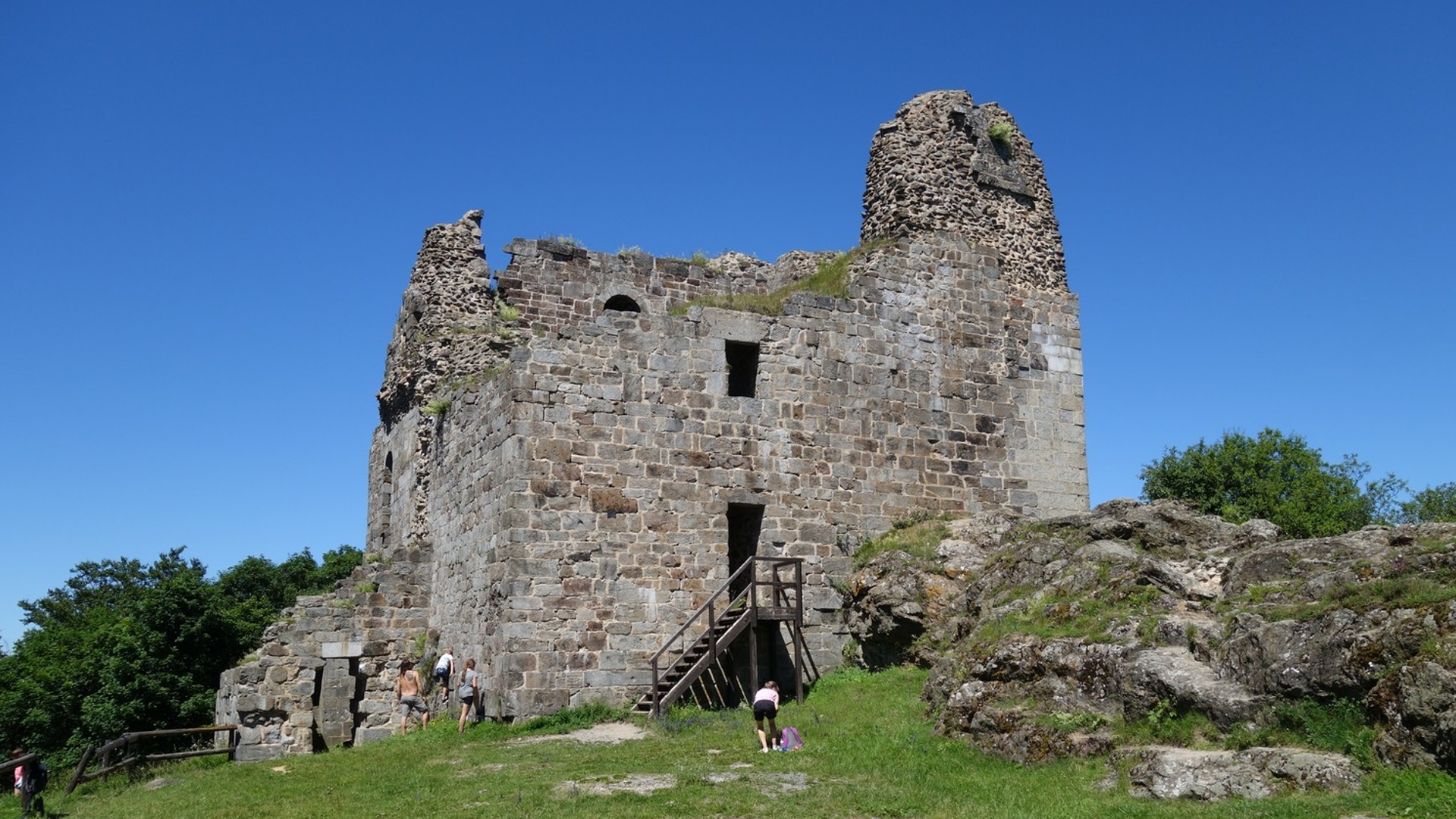 The Primda castle is the ruins of a castle located in the Pilsen region on a hill above the town of Primda the same as the castle.
This castle was built by the Czech Prince Vladislav I. in order to protect the border. Primda Castle has also served as a state prison the future prince of Sobeslav II. was imprisoned also the Premysl who rebelled against his father and the Czech King Vaclav I, who spent 5 years there became Czech king in 1253. Premysl Otakar II is known as the king of iron and gold (iron in the sense of combative and gold as a rich) here in the Czech Republic Jan of Luxembourg ruled 1310-1346 in Bohemia, sold this castle that was then ruled by the nobility. During his reign, the castle was ambushed by German troops who burned the wooden parts of the castle, were eventually forced to retreat. The son of Jan of Luxembourg, thus his successor and another of the Czech kings, Karel bought the castle back.In the middle of the 15th century, Bores from Rymburk seized the castle and a very large area surrounding the castle.
In the second half of 15th century and to end of 16th. century the Svamberk family acquired Primda castle. Interestingly two brothers, Jindrich and Adam of Svamberk split it in half. It was easy as the castle was divided by a rock into the lower and upper castles, and thus each of the brothers could have one half. They repaired the castle later after their deaths it was deserted and the castle came into the hands of the Czech king, Rudolf II, who sold it to the village of Simda, who sold. From the beginning of the 17th century, the castle was detreating and abandoned. The castle of Primda is open to the public for touring the remaining parts of the castle. In addition, the area provides recreational activities, a nature trail as well as museums.
For more information about the Pilsen region, from which this castle comes, click here and here.