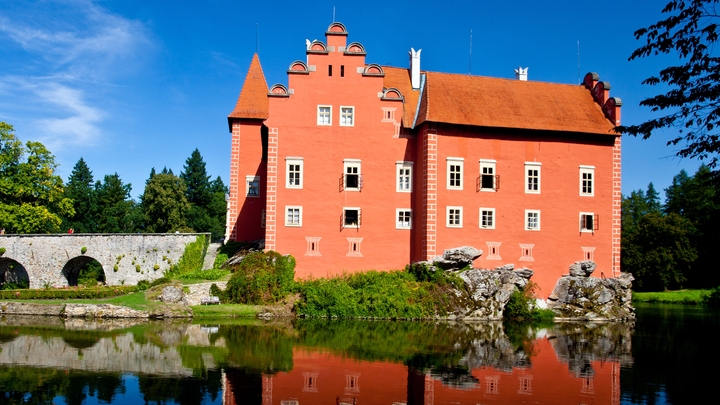 Cervena Lhota Chateau
Cervena Lhota is a chateau situated about 20 km north-west of Jindrichuv Hradec in south Bohemia, Czech Republic. It stands at the middle of a lake on a rocky island. Its picturesque Renaissance building is a destination of thousands of tourists every year. Its name Cervena Lhota meaning red lhota can be explained by the color of the chateau's bright-red roof tiles. There is also a park, where the Chapel of Holly Trinity is located.
This post was created by volunteers. You may help and support by clicking here.