In this Czech-American TV online Broadcast you will see: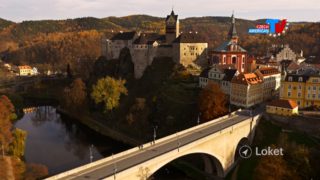 Discover Czech Regions: Karlovy Vary Region – By the mid-14th century, Czech king Charles IV realized that the hot springs in the valley of the river Tepla had extraordinary therapeutic effects. Therefore he established a spa in the midst of forests, which soon began to be called after him and became the leading spa destination in the Czech Republic. You can let yourself be carried away by the vibrant life of the five Karlovy Vary colonnades, where you will be surprised by the number of street performances and small shops.
Each year at the end of June and beginning of July, the most prestigious film festival in Central and Eastern Europe takes over Karlovy Vary. During the two weeks of the Karlovy Vary International Film Festival, the biggest stars of the silver screen strut the red carpet in front of the Hotel Thermal, and the entire city is transformed into one big never-ending party. The tradition of the Karlovy Vary film festival dates back to 1947, although the first such showcase was held one year earlier in nearby Marianske Lazne.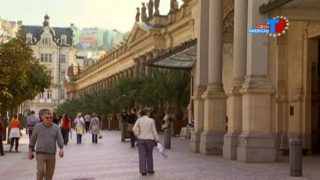 During the communist era, although the festival was ranked alongside similar festivals in Berlin, Venice and Cannes, due to the country's international isolation the festival never achieved the same level of fame. Only since 1989 has it gradually been building its name and gaining greater critical acclaim and the increasing attention of filmmakers from around the world.
Interested Czech Facts: Singing Fountain in Marianske Lazne is the most popular tourist attraction in this area. The circular stone fountain, decorated with a 12-piece stone sculpture representing a flower and equipped with more than 250 jets, may be found at the colonnade in the center of the spa zone. It is definitely worth seeing as it offers a remarkable spectacle of water jets with classical and modern music.
Stay tuned! New Weekly Broadcasts are on Monday/Tuesday at www.catvusa.com